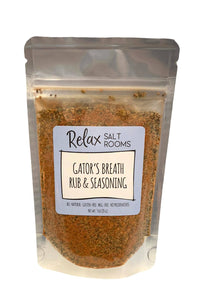 Chomp Chomp! Say GO GATORS at your next tailgate or get together! 
If you love spicy, this one's for you. Full of delicious heat with a lingering smokiness that adds depth and dimension to any dish. A go-to seasoning that will elevate simple food to an exciting new level.
This one is sure to become a favorite.
3oz.
Made in United States of America