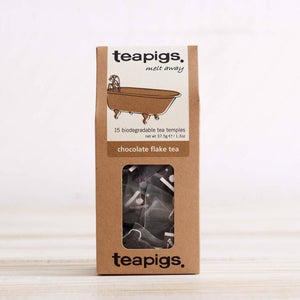 We're surprised no-one else has ever thought of this before, given how often we dunk chocolate biscuits into cups of tea. Tea and chocolate - a partnership so perfect, it belongs between the pages of a Mills and Boon novel.
Ingredients: Ceylon black tea, cocoa beans, chocolate flakes (sugar, cocoa, emulsifier soya lecithin), natural cocoa flavorings, natural flavorings.
Naturally Caffeinated.